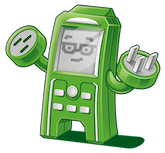 Portable Appliance Testers
We stock a full range of appliance testers, test tags and accessories specifically for the test and tag industry. Guaranteed.

Test & Tag Training
Proudly Australia's largest and original Test & Tag training provider, together with full lifetime support.
Guaranteed.
Appliance Testing Supplies
Appliance Testing Supplies are Australia's leading supplier & manufacturer of portable appliance testing equipment & appliance test tags.
Our expert team bring together decades of knowledge & experience and provide the highest level of customer service & technical support.
We are your "one stop shop" for all your test & tag needs offering
Nationally Accredited Test & Tag Course- Australia wide
The complete range of Portable Appliance Testers available in Australia
Custom Printed Test Tags using the latest digital technology
Established in 2006 to service all sectors of the appliance testing industry, the company brings together a team of industry specialists with over 20 years experience.